The statistics office in Cuba said the average monthly salary of Cubans has seen a rise between 2006 and 2011 from $16USD reaching $19 USD.  The average low salaries in the country are a major bone of contention for Cubans. In Cuba's one party Communist system, the government controls over 90% of the economy, keeping salaries low, and keeping salary ranges slim. In the current system, "A street sweeper might make US$17 and a brain surgeon US$22 a month."[i]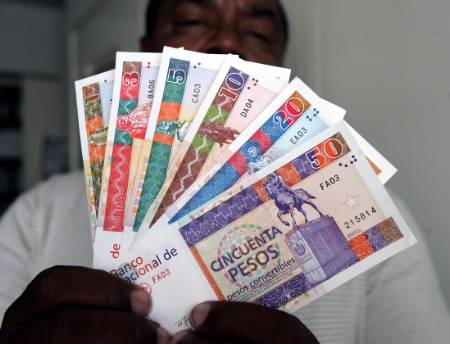 Education and healthcare are nearly free in Cuba. A large portion of wages are spent on food. Additional currency is hard to come by in the island nation. Cubans who work in the tourism industry and those who receive money from relatives abroad have a significant financial advantage. However, most Cubans do not have this additional income.
I recently watched a documentary on Cuba. A lot of the people interviewed felt that a few opportunities have opened up recently. Some attributed these changes to the power being handed down from Fidel to Raul Castro in 2008. We have yet to see the extent of the changes to US – Cuba relations with Raul Castro in power. It will be interesting to see if greater changes take place in the coming years.
Tahric Finn
---
[i] AFP, Havana. 2012. Cuban monthly salaries rise 17% to US$19 in 5-year span: statistics office. The China Post. June 6, 2012. P7.